The Trailer:
The Movie:
The Plot:
Luke Collins (
Scott Eastwood
) is a bull rider on the
Professional Bull Riders
tour, who is seriously injured one night while competing. A year later after recovering, he starts riding again and meets Sophia Danko (
Britt Robertson
) after she attends the show at the urge of her friend (Melissa Benoist). She is an art lover living at a sorority house with an internship secured in New York City. On the way home from their first date, they spot a car crash in the woods and help rescue an older man who is stuck inside. Sophia also pulls a wooden box from the vehicle.
While in the hospital, Sophia continuously visits the man she and Luke rescued, Ira Levinson (
Alan Alda
). He explains that there are letters in the box, which he wrote as a teenager, and she offers to read them to him. They tell the story of how he met his late wife, Ruth (
Oona Chaplin
), in 1940. Their stories start to interweave. Luke finds an old photograph of Ira and Ruth that fell out of the box in his car and takes it to him at the hospital. In flashbacks, Ruth tells a young Ira (Jack Huston) that she wants a big family and, eventually, he proposes to her before leaving to fight in World War II. However, Ira is shot during an attack and is later informed by the doctor that he can no longer have children, news that causes distance between him and Ruth when he returns because he knows how much she wants to be a mother. They decide to make it work regardless and move in together, decorating the house with many paintings that Ruth loves.
Luke continues riding bulls, no matter the risk of being hurt again, while he and Sophia fall in love. Ira is now out of hospital and has been moved to a nursing home, where Sophia continues to visit. She gets a call from her boss in New York asking her to attend an art exhibit in Charlotte the following week, which she invites Luke to. While they're there, Luke makes a rude comment to Sophia's boss, which causes an argument between them. They talk about how their worlds are so different and Luke doesn't feel the relationship will work because of it. Back home, Sophia goes to Ira for advice. He then tells the story of how they made their situation work. Ruth was a school teacher who became very attached to a young boy in her class. Because he comes from a broken family, her and Ira begin taking him in as their own and, eventually, Ruth decides she wanted to adopt him but his guardians wouldn't allow it.
Meanwhile, Luke injures himself again, causing him to be rushed to the hospital. As Sophia is leaving for New York, she gets a call and goes to see him. Luke is told he can never ride again but refuses to accept that his career is over. Following an argument, Luke and Sophia break up. In flashbacks, Ira and Ruth also break up because she can't see a life with him without children in their future. However, weeks later, Ruth returns and they confess their love for one another. One morning, now eighty-years-old, Ira wakes up to find Ruth has died in her sleep. He boxes up all of the paintings they collected together to sell them at an auction. One night, a woman knocks on his door claiming to be the wife of Daniel McDonald, the child they almost adopted when they were younger, to inform him that he has died. She gives him a portrait of Ruth that Daniel had painted and the photograph Daniel had kept of Ira and Ruth (the one Luke found in his car the day of the crash) with a message on the back that reads: "Ruth Levinson, third grade teacher. She told me I could be anything I wanted to be when I grew up". Daniel became a professor, taking after Ruth.
Sophia continues her studies at Wake Forest and Luke continues to ride bulls. One day, they both receive a phone call from Ira's attorney, to inform them that Ira has died and that there will be an auction held for the paintings. Luke wins his last ride, but feels disappointed because Sophia isn't there with him. He then decides to go to the auction, where he buys the first painting, Daniel's portrait of Ruth. Sophia and Luke talk, and he tells her he won't ride anymore because what he really wants is to be with her. While they kiss , an uproar breaks out in the auction room. Luke is informed that he is now the owner of all of Ira's paintings since Ira left a message in his will stating that whoever bought the portrait would get them all since it was the most important one to him, making Luke very wealthy in the process.
A year later Luke and Sophia, now married, have built a museum dedicated to Ira and Ruth and the ranch is saved. Luke takes Sophia to the old college where Ira and Ruth used to spend their anniversary.
Review:
I admit, I watched this movie because I'm such a fan of SE, hahahah.. sue me if you want :)
at first, the movie was rather slow to my taste but it picked up in the middle, when the flashbacks start coming in.. maybe because the pairing of BR and SE lacks the chemistry. I would have casted another actress other than BR because her portrayal of Sophia is rather tepid, lacking the warmth that Ruth has on the other hand. even Melissa Benoist shows more warmth than her and she's just a supporting character.
the movie captured the bull riding profession quite nicely, i mean, i could understand the risk involved in it and the rush that made Luke unable to quit. it's dangerous yet it draws you in.. i don't know how they film it but damn, it have been difficult.. in reality, it must have been more challenging, right? hat's off to all the cowboys in the ring, y'all!
the ending is just convenient, don't you think.. Sophia had played such a great part in the remaining time of Ira's life. if it's left to me, i would just hand the paintings over to her instead of auctioning it off to strangers and leaving nothing to her.. but then, as I said, the ending is convenient, leaving the money instead to Luke who somewhat impulsively bought Ruth's portrait. and doesn't it bothers you that the first letter Sophia read is the first that Ira had written to Ruth? and every letter that they read as they pick randomly from the box is consequent too? how convenient..
this film is just so-so.. but SE's good look makes up a lot on my rating, muahahaha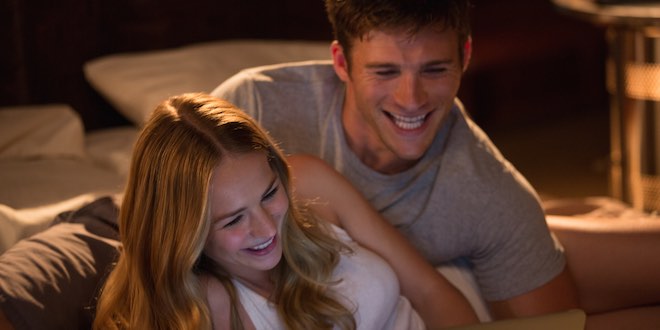 oh manisnya, manisnya senyumanmu :D
Ira and Ruth are convincing as a couple, loving and connected