... of those who look back at their memory of past...
the Trailer:
the Plot:
Jake (Channing Tatum) along with his girlfriend Jess (Jenna Dewan-Tatum) arrives at his high school friend's house owned by married couple, Cully (Chris Pratt) and Sam (Ari Graynor).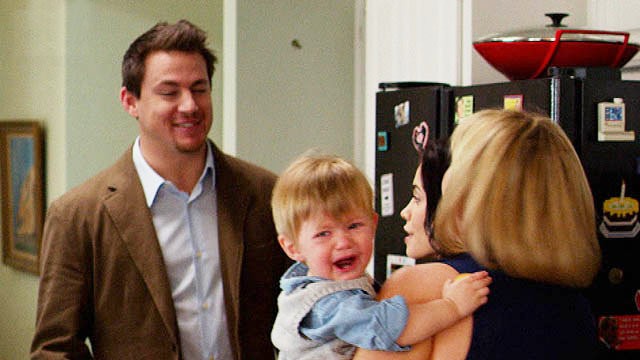 There, some of Jake's friends start to arrive including: best buddies Marty (Justin Long) and AJ (Max Minghella), musician Reeves (Oscar Isaac) and Scott (Scott Porter) together with his Japanese wife, Suki (Eiko Nijo).
The boyfriends then start driving to their high school reunion venue. Other friends from their high school arrive including: Garrity (Brian Geraghty) along with his wife Olivia (Aubrey Plaza) and Garrity's best friend Andre (Anthony Mackie).
Meanwhile, a reclusive woman Elise (Kate Mara) arrives at the reunion alone. She tries to greet the party planner, Julie (Kelly Noonan) but is cut off when Anna (Lynn Collins) arrives to the delight of the others.
Though, the now highly successful rock star Reeves notices her and appears to be the only person who remembers every detail of Elise during high school amongst the clique. it seems all night that amidst other people's clamoring for pictures with him, Reeves tries to get Elise into a conversation.
long before, Elise used to have a boyfriend who moved to Austin. and because of that Reeves never gets the chance to date her. and meeting again, this time she has a boyfriend in Chicago.
All night, Cully, the former school bully is trying to make amends with all his victims, to no avail as he, after excessive alcoholic binge, reverts to his old self, much to the consternation of his long suffering wife.
luckily Jess is a sport who keeps her company in her own misery of watching Jake unfolds when Mary (Rosario Dawson), his high school sweetheart arrives with her husband, Paul (Ron Livingston).
Marty just breezes in from New York City, but his Wall Street lifestyle may not be all that he claims. AJ reprises his not-so-friendly competition with Marty for the attention of Anna. They fawn over her and looking at the old pictures, AJ even commends that Anna always has the glow about her.
As the night goes on, the gang proceeds to Pretzels for some karaoke and more booze. Anna declines though, much to the disappointment of AJ and Marty as Anna is always known to be the party girl. She graciously exits and the two best friends decide to follow her home and do some toilet-paper-bombing just for the fun of it.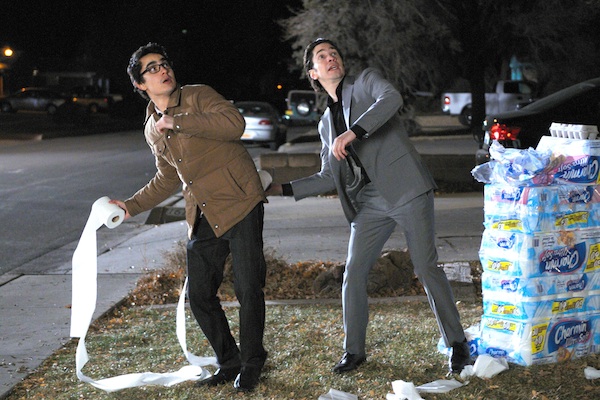 Anna freaks out as she catches the two in action. to their surprise, Anna is actually a single mom with 2 kids.
her vivacious appearance at the reunion is her dismal attempt at reliving the glow and now that the guys find out how screw-up she is, the facade is ruined. in aghast, Marty confesses that his life in NY is not that dandy either. and AJ confides that his doctor wife is leaving him. they settled down for a late night supper with Anna's kids. looking at her dealing with her kids, Marty whispers to the teary Anna that she looks more glowing than ever.
And Garrity (Brian Geraghty) has changed in a manner that surprises his best friend, Andre who thought that he has lost his nigga attitude and married a white woman for real. Olivia is stumped likewise to realise that Garrity has a different persona growing up and that perhaps she doesn't know him much at all.
Jess notices the tactful way Jake is reacting around Mary and decides that she'd rather go back to the motel to give Jake the space he obviously needs to settle the matter with Mary. Jake offers to go back with her but Jess insists that he stay.
it is later revealed that because of Mary's father being hospitalised on Prom Night, both Prom King and Prom Queen were not in attendance to receive their dues. and as the others left for college, Jake has tried to stay and keep Mary company during her father's illness but later he just got to leave for college and be a man.
Paul is upset when he finds out about how close Jake was once to Mary and she confesses that thinking of Jake always reminds her of her deceased father. and she is not comfortable about mentioning Jake because of that. Paul then leaves for home and Mary is left alone.
during a karaoke session, Cully made a fool out of himself. and then he invites Reeves to sing his hit: "Never Had". Elise who never hears it before is stumped to know that the song is of her. and feeling much out of depth, she feels that she has to go, only that Reeves manages to coax her to be with him now. at the parking lot 10 years ago, Elise had left him alone. and this time, Reeves finally fulfills his desire of being with Elise, at the car park, steaming the windows together.
as the night went on and the last couple is leaving, Jake and Mary resolves what was left unsaid before. and Jake is relieved to find out that Mary is happy with Paul, and she's expecting. knowing Jake, Mary softly encourages him to propose to Jess, something that Jake has postponed to do for the last 8 months.
back at the motel, Jess is actually waiting up for Jake to come back. and much to Jake's profound happiness, that the woman he's marrying really understands that he just got to see Mary settled down happy before he can continue with his life. they then leave for some breakfast at the nearby cafe. luckily Scott, Suki, Julie and other friends are there too. looking at Jess, Jake wills his courage and gathers the ring he kept in the car, finally deciding to propose.
the Review:
there are a lot of familiar faces in this movie. chemistry is there and i love the laidback way the story unfolds. it was quite hard to follow their conversation word to word because i have not the subtitle. nonetheless i manage to enjoy the story. it is bittersweet, touching the inner chord of us lamenting our past.
it touches me so when CT looks to his wife. JD was more adept at concealing her true feelings that the chemistry they had seems lukewarm or so. but i like her attitude. she's not like other jealousy gf so insecure of the guy she loves.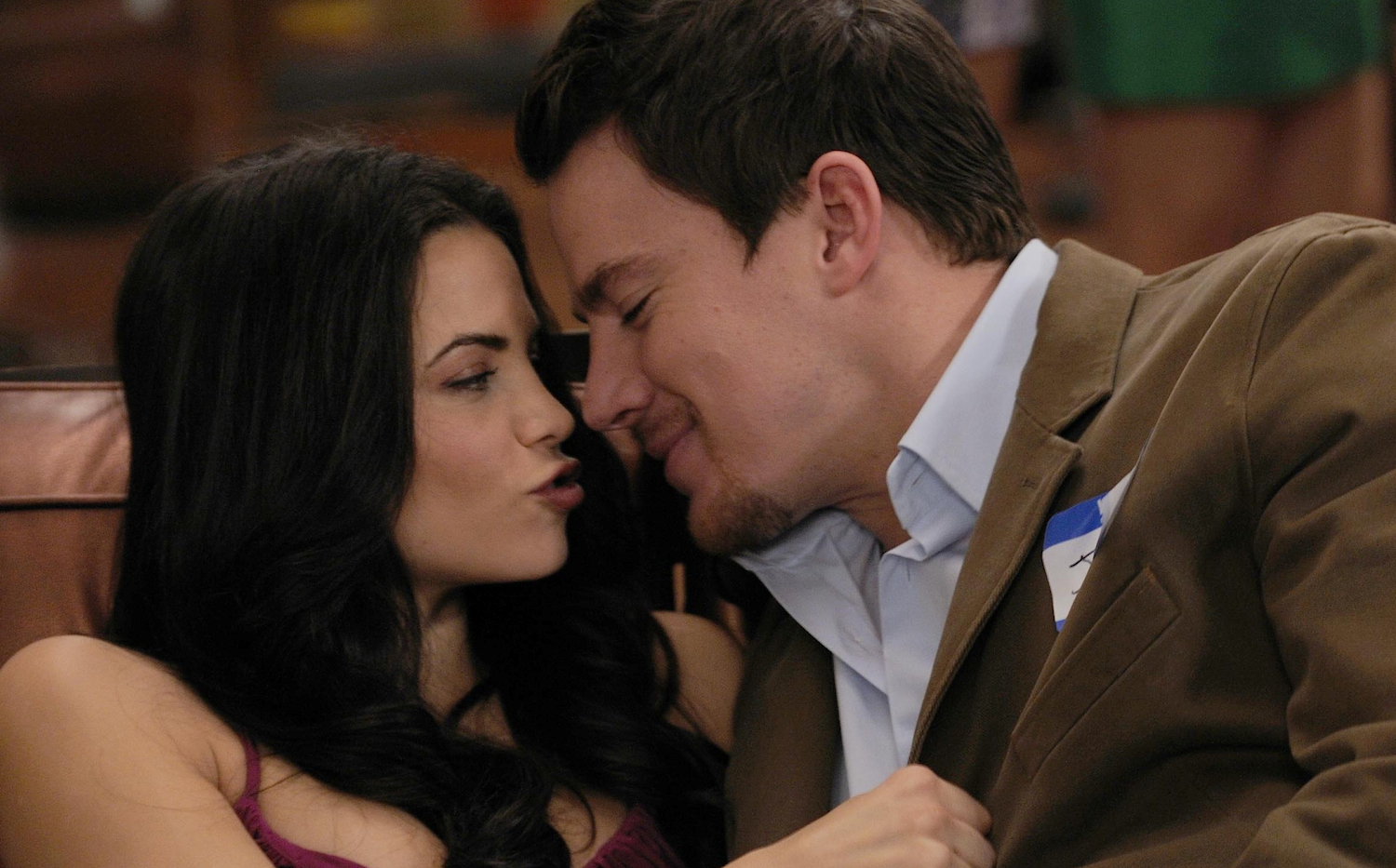 the bittersweet attachment between Mary and Jake is also apparent. seems that first love really last long, especially if the guy was decent enough a fellow.
i really like Scott's character. he's cool and charming. and when he confides about staying in Japan for good, it was real nice. his reasoning is really fine and reflects his mature sense of self.
as for Anna, it is a pity that she stumbled in life. but it took real heart and guts to show up vivaciously confident. i for one would not have that in me. last 2 days in fact, i showed up in an event that some old friends showed up too and i stayed for measly 10 mins before bailing out.
Cully is really a douche. and Sam is really a patient wife though she does cracked up at the end. the slight she received from Peter as she tried to apologise on behalf of her husband is more than she deserves for finding something nice and sweet about Cully. if left to me, i would dump his ass quicker than he can dunk the tequila shot himself.
some reviewers say the story of Reeves-Elise deserves more than window-steaming ending. but to me, it is a start. and it is sweet that someone remembers you so fondly after all the years and makes a song about you that ends up a big hit that launches his career. aww.. so shweeetttt! enjoy the soundtrack. i kept hitting replay everytime it ends :)
the Soundtrack:
PS:
i'm sorry i reneged on my promise for Safe Haven and the Bourne Legacy. i'll try soon, ok.